SUNDAY EVENING, NOV 6, 2016 SIMONE SIGNORET ET UN MONSTRE SACRE
NOT GUILTY / NON COUPABLE 7:00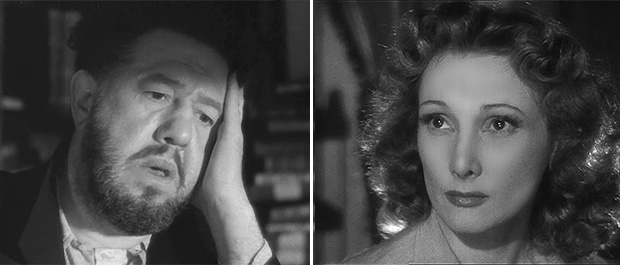 From murder to madness…isn't it usually the other way around? Not when your lead character is played by Michel Simon—and not when the director is Henri Decoin, in the middle of the white-hot portion of his career, churning out gleamingly dark tales with more than a hint of madness and desperation at their root, often with a monstre sacré (Simon, Louis Jouvet) in the lead role. Here Simon is a "defrocked doctor" who gets away with a murder, eventually concluding that he can murder at will and escape detection. The results are, at least for awhile, as mad as he is. With Michel Simon, Jany Holt, Jean Debucourt.
Dir. Henri Decoin (1947, 95 min.) Screenplay & dialogue Marc-Gilbert Sauvajon. Photographed by Jacques Lemare.
THE CHEAT / MANÈGES 9:00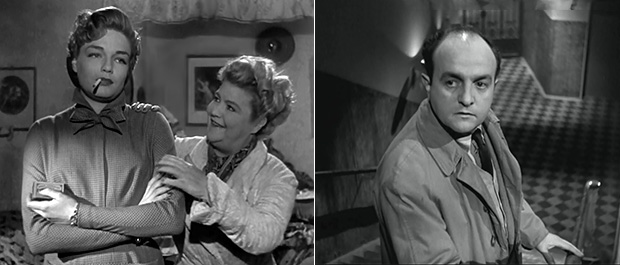 With Manèges we have another writer-director team riding a hot streak—in this case Yves Allegret and Jacques Sigurd, following up their stupendous work in Dédée d'Anvers (1948) and Une se jolie petite plage (1949). Simone Signoret, Allegret's girlfriend at the time, is as nasty, venal and petulant here as she was sweet and long-suffering in Dedee d'Anvers. She receives superlative support from Bernard Blier (perfect, as always, as the dupe of a husband) and Jane Marken (an absolute terror at playing various flavors of harridan, as Signoret's vicious, conniving mother). Alas, Allegret's tale of betrayal was all-too-prophetic: shortly after completing Manèges, Signoret left him for Yves Montand. With Simone Signoret, Bernard Blier, Jane Marken.
Dir. Yves Allegret (1950, 91min.) Screenplay by Jacques Sigurd. Photographed by Jean Bourgoin.